Dental Hygiene department donates PPE to The Queen's Medical Center
The UH Manoa Department of Dental Hygiene has donated much needed personal protective equipment (PPE) to The Queen's Medical Center for the care of COVID-19 patients. The dental hygiene program donated PPE that includes cone masks, earloop masks, gloves, gowns and bouffant caps. The dental hygienist program has a longstanding partnership with The Queen's Dental Clinic and recognizes their service to the community.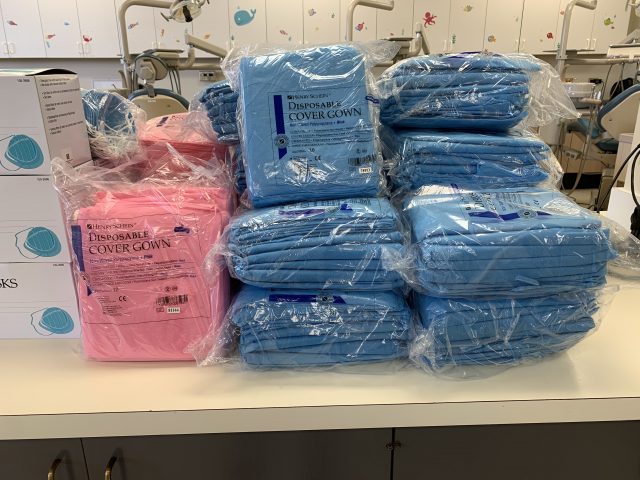 UH Manoa Dental Hygiene is the only baccalaureate level program in the State and educates dental hygienists to provide oral health care and education. Dental hygiene students have affiliated with The Queen's Dental Clinic for more than 25 years. Students assist dentists, dental residents and dental hygienist in the clinic and observe in Same Day Surgery. Dental hygiene students receive valuable hospital dentistry experience.
For more information, contact Kristine Osada, dental hygiene program administrator & instructor at kmsato@hawaii.edu.