Event Details
Event Date:
Start Time:
Location:
University of Hawaii Manoa Campus
This FREE open house brings thousands of prospective students and their families to the beautiful University of Hawaii at Manoa campus. Meet with engaging faculty and staff from over 180 programs at informational booths, visit with student services, participate in activities, go on tours, watch performances by student groups, and more!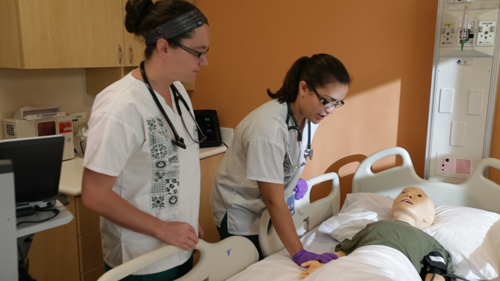 Agenda:
Faculty, staff, and current program students available in our Talk Story, virtual facilities tour, and 20-minute walk-through tours of our Translational Health Sciences Simulation Center at 10am, 10:30am, 11am, 11:30am, 12pm, and 12:30pm. Tours are restricted to those 13 years old or older.
Cost: Free
RSVP: Walk-through tour sign-ups available on site.
Contact:
Manoa Experience Information: Office of Admissions, uhmevent@hawaii.edu or call (808) 956-7137
Nursing Information: Brian Akiyama, Pre-Nursing Advisor and Admissions Specialist, bsnurs@hawaii.edu or call (808) 956-8939
Disability Access: Persons with disability-related access needs are invited to contact:
Name: Brian Akiyama
Phone: (808) 956-8939
Email: bsnurs@hawaii.edu
Date: March 29, 2016