Gordon & June Ito Foundation Awards Scholarship to Senior Nursing Student
The Gordon & June Ito Foundation's goal is to improve the quality of life for Hawaii's people, from medically fragile children to the elderly. Nurses and social workers are key to providing quality care in a healthcare setting. To support the next generation of healthcare professionals, the Gordon & June Ito Foundation has awarded generous scholarships to nursing and social work students since 2011.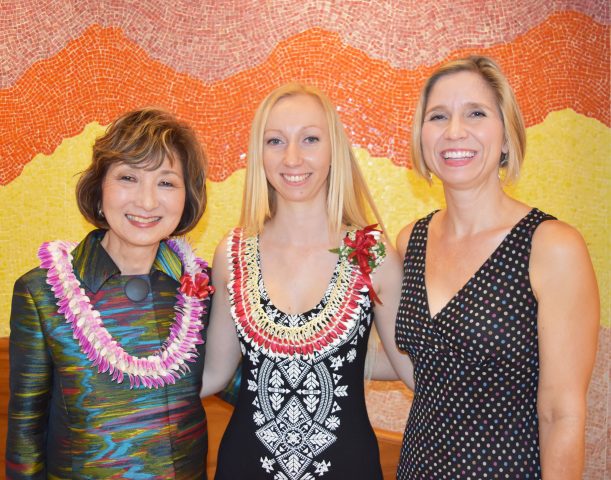 This year, Eleanor Stock, an undergraduate nursing student at UH Manoa Nursing, received the $10,000 academic scholarship based on her scholastic record, nursing awards and honors, community involvement, personal recommendations, her essay and interview. Judges found Stock to be knowledgeable about the healthcare industry and the effects of healthcare reform.
Applications for next year's scholarship are due on May 1, 2017. Scholarships are awarded at the beginning of each academic year in the fall. For more information about the Gordon & June Ito Foundation scholarship, visit http://itofamilyfoundation.org/nursing-scholarship/.