Kristine Qureshi Continues to Serve the State During Pandemic Recovery
From April 2020 to March 2021, Dr. Kristine Qureshi, PhD, FAAN, CEN, PHNA-BC, associate dean for research and global health represented UH with the State of Hawaii Emergency Management Agency (HIEMA) for the COVID-19 Pandemic response. In this role, Dr. Qureshi served as an S ESF-8 Medical – Public Health Branch Unit Leader for the Community Care Outreach Unit.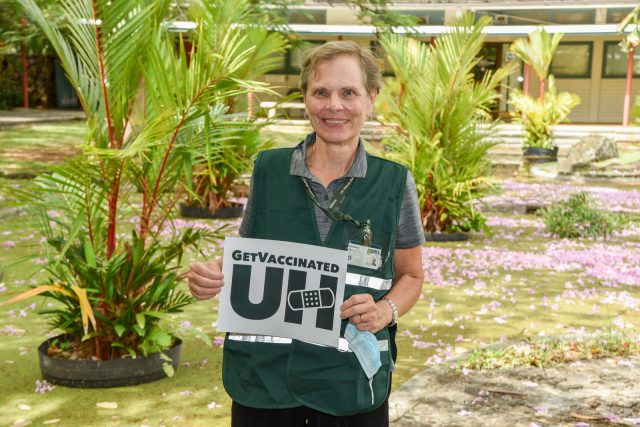 The unit conducted two major statewide assessments of the impact of COVID-19 across the State. The first focused on organizations that support health and social welfare, while the second assessed the impact of COVID-19 on individuals across the State. This assessment had 7,921 respondents from all counties. The findings were used to inform COVID-19 response efforts in Hawaii.
Dr. Qureshi was also appointed to two interdisciplinary workgroups that are part of the State's COVID-19 Vaccine Distribution Plan: The Vaccine Provider Outreach and Enrollment Working Group, and the Vaccination Program Training and Exercise Working Group.
During the fall of 2020, Dr. Qureshi was one of four panel members at the National Academies of Sciences, Engineering, and Medicine live webinar titled: Nursing's Role in Health Equity, Public Health Emergencies, and COVID-19—Critical Issues for The Future of Nursing 2020-2030.
In December 2020, she served as a representative for nursing from the State of Hawaii at the American Nurses Association Tri Council of Nursing Virtual Summit on COVID-19 and the future of Nursing & Healthcare.
For more information about Dr. Qureshi's pandemic recovery work, please contact her at kqureshi@hawaii.edu.