For Associate Degree and Diploma Graduates
UH Manoa Nursing offers an online Bachelor of Science (BS) program for nurses with an Associate Degree in Nursing (ADN) or Diploma effective for students enrolling in August 2021. Admission will be offered in August and January to provide flexibility for students to progress at their own pace. With the BS degree, the graduate can proceed to graduate education and pursue career development. Graduates from non-UH System campuses have different requirement from UH graduates. UH System graduates are not required to have the RN license to begin the program.
Program Description
The program builds upon initial ADN nursing preparation with coursework to enhance professional development, and provide an increased understanding of the social determinants of health – the cultural, economic, and equity issues that affect the delivery of safe, quality patient care across all delivery settings. The curriculum includes state of the art coursework on evidence-based practice, genomics, population health, and pandemics.
The 30 credit nursing curriculum provides flexibility and can be completed in 2 or more semesters – both part-time and full-time routes are available. UH Manoa requires a student to complete 30 credits at Manoa to be awarded the BS degree.
Students take asynchronous online lecture courses while balancing work and family responsibilities. Worksite cohorts can be created in partnership with local healthcare organizations and agencies interested in increasing the number of BS prepared nurses delivering direct patient care.
Specific licensure requirements for admission are listed on the How to Apply page.
Transcript Review
A free, unofficial transcript review by a student advisor is available to prospective students to determine the possible length of study. The transcript review is unofficial and is offered as a guidance tool for prospective students. The official transcript review occurs once a prospective student applies to the program and submits all required documentation and fees.
Upon admission, the program advisor does a personalized review of completed college coursework to develop the plan for program completion. If a student's previous ADN or college coursework does not meet the minimum requirements, additional courses may be required to meet the 120 credit UH Manoa requirement for the BS degree.  For more information about credits, visit the Curriculum page.
Fast Facts
Admission in January and August
Asynchronous, online format for lecture courses
Full-time and part-time options
Experiential learning portfolio credit option available
Experiential Learning Portfolio for Credit
The admitted student with RN experience may request to receive nursing coursework credit by submitting an electronic Experiential Learning Portfolio. The portfolio is a collection of descriptions and material that provide direct evidence of an individual's learning, mastery, or accomplishments over time. The descriptions and exemplars may be drawn from an individual's job and academic related experiences.
Events for Prospective AD to BS Students
We recommend that prospective applicants attend a Zoom informational session. Visit the UHM Nursing event page for upcoming events.
Contact
Brian Akiyama, BA
Pre-Nursing and Pre-Dental Hygiene Advisor & Admissions Specialist
---
Contact for applicants & prospective students to High School Direct Entry in Nursing (HS-DEN), High School Direct Entry in Dental Hygiene (HS-DEDH), Bachelor of Science in Nursing, and Online ADN to BS programs.
School of Nursing and Dental Hygiene
University of Hawaii at Manoa
2528 McCarthy Mall, Webster Hall 201
Honolulu, HI 96822
Ph: 808-956-3794
Fax: 808-956-5977
Email for applicants and prospective students:
High School Direct Entry in Nursing, Bachelor of Science in Nursing & Online ADN to BS programs (bsnurs@hawaii.edu)
High School Direct Entry in Dental Hygiene program (bsdh@hawaii.edu)
Schedule an Advising Appointment
via Star Balance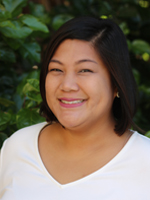 Jennica Megan B. Salazar, MSML
Undergraduate Program Advisor
---
Contact for current nursing students in all undergraduate nursing programs: Bachelor of Science in Nursing, ADN graduates from UH Consortium, RN to BS, and Online ADN to BS.
School of Nursing and Dental Hygiene
University of Hawaii at Manoa
2528 McCarthy Mall, Webster Hall 201
Honolulu, HI 96822
Ph: 808-956-8452
Fax: 808-956-5977
Email for current nursing students:
Email for pre-nursing veteran students, current nursing veteran students and students using VA education benefits:
Schedule an Advising Appointment
via Star Balance
Michele Lani Bray, DNP, RN, PHNA-BC
Online ADN to BS Program Director & Assistant Professor
---
School of Nursing and Dental Hygiene
University of Hawaii at Manoa
2528 McCarthy Mall, Webster Hall 214
Honolulu, HI 96822
Ph: 808-956-7641
Fax: 808-956-3257
Email: mbray@hawaii.edu