Deadlines vary. Visit NEXus for a complete listing of registration deadlines.
---
Application Information
All Doctor of Nursing Practice and PhD doctoral students must discuss proposed elective/cognate course selections with advisor/chair to ensure the course(s) meet the academic needs.
Application Process
Review the NEXus application process.
Complete the NEXus Enrollment Tracking Form and submit it to the NEXus Campus Coordinator.
Complete the following documents and submit it to the NEXus Campus Coordinator:
The NEXus Campus Coordinator will submit your NEXus application to the requested teaching institution. The teaching institution will contact each student directly and will send a listing of additional requirements.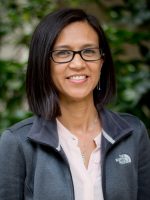 Aeza Hafalia, M.Ed
DNP Program Coordinator & NEXus Campus Staff Coordinator
---
Contact for applicants and current students in the DNP program and the NEXus Program.
School of Nursing and Dental Hygiene
University of Hawaii at Manoa
2528 McCarthy Mall, Webster Hall 201
Honolulu, HI 96822
Ph: 808-956-8401
Fax: 808-956-5977
Email: dnpnurs@hawaii.edu