Spring 2018 Nursing Recognition Ceremony
Thursday, May 10, 2018
Hawaii Convention Center, Kalakaua Ballroom
Graduates report at 2:15 p.m.
Ballroom doors open 4:45 p.m.
Ceremony commences at 5:30 p.m.
---
Celebrating Nursing Graduates
Bachelor of Science in Nursing: Hawaii Statewide Nursing Consortium BS and Executive RN to BS
Master of Science in Nursing: Adult-Gerontology Nurse Practitioner, Adult-Gerontology Clinical Nurse Specialist, Advanced Population Health Nursing, and Family Nurse Practitioner
Doctoral Degrees in Nursing: Doctor of Nursing Practice and PhD
Registration
All students who graduated in Fall 2017 or are eligible to graduate in Spring or Summer 2018, and wish to participate in the Spring 2018 Recognition Ceremony must register online below by Friday, March 9, 2018. All eligible students will receive registration instructions from their respective program advisors. There is no fee to participate. Prior to registration, all students must read the information on the "For Graduates" page.
Once registered, you will be expected to participate in both the rehearsal and ceremony on May 10, 2018. If your plans change and you decide not to participate after you register, we kindly ask that you please contact your faculty advisors as soon as possible.
Student online registration closed on March 9, 2018.
Note: This page will be updated annually shortly before student registration becomes available.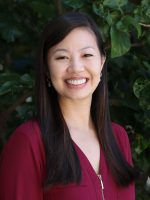 Carlyn Minster, MEdT
Recruitment & Outreach Coordinator
---
School of Nursing and Dental Hygiene
University of Hawaii at Manoa
2528 McCarthy Mall, Webster Hall 422
Honolulu, HI 96822
Phone: 808-956-0896
Fax: 808-956-3257