Postponed Spring 2020 Nursing Recognition Ceremony Scheduled for December Virtual Event
The Spring 2020 Nursing Recognition Ceremony celebrating Fall 2019, Spring 2020 and Summer 2020 graduates has been scheduled for Wednesday, December 2, 2020 virtually on Zoom and YouTube. This event is open to the public. For more information visit the event page.
Posted: 11/16/2020
---
Event Rescheduled
The Spring 2020 Nursing Recognition Ceremony has been rescheduled. This decision was made as a precautionary health measure to prevent the spread of the coronavirus.
Thank you for your understanding. Information about a rescheduled event date/time will be posted in the future.
Posted: 3/24/2020
---
Celebrating Nursing Graduates
Bachelor of Science in Nursing: Hawaii Statewide Nursing Consortium BS and RN to BS
Master of Science in Nursing: Advanced Population Health Nursing
Doctoral Degrees in Nursing: Doctor of Nursing Practice and PhD
A long-standing nursing tradition is the "pinning" of new nursing graduates to welcome them to the nursing profession. Merging this tradition with the local tradition of giving a lei during times of celebration, an alumni pin is affixed to a ribbon lei provided by the School, that is presented to each graduate during the ceremony. Recognition Ceremony is the same as Pinning Ceremony and honors graduates from UH Manoa Nursing. This event is not the same as the UH Manoa Commencement.
Event Information
Spring 2020 Nursing Recognition Ceremony
Wednesday, May 13, 2020
Hawaii Convention Center, Kalakaua Ballroom
Graduates report at 2:15 p.m.
Ballroom doors open 4:45 p.m.
Ceremony commences at 5:30 p.m.
Parking
Visit Hawaii Convention Center for driving directions and parking information. Plan to arrive early as there may be heavy traffic in the area.
Tickets
No tickets are issued. Graduates are welcomed to invite as many guests as they wish. Seating is first-come, first-served. Doors open at 4:45 p.m. We strongly recommend that guests arrive early as doors to the ballroom will close promptly at 5:30 p.m. and will reopen approximately 5 minutes later, after the graduate processional is complete. All guests will be restricted to the general seating areas. Guests should not sit in a reserved seat or row, unless it is prearranged and your name is on the seat.
Ballroom Regulations
Balloons and noisemakers/horns are not allowed at the Hawaii Convention Center. Smoking and/or use of electronic cigarettes is not permitted in the Hawaii Convention Center.
Pictures and Video
Guests may take photography and video only from their seats. Flash photography is strictly prohibited. A photographer will take individual photographs of students as they are recognized on stage. After the Recognition Ceremony, graduates will receive a link to view their photos online. Photographs may be ordered from the photographers at that time.
Seating for Guests with Disabilities
As you enter the Hawaii Convention Center Kalakaua Ballroom, ushers will be available to assist you as needed. Students who have guests with disability access needs should inform the school at least two weeks before the event.
Presenters / Pinners
A long-standing tradition is that each student invites two individuals of their choice to participate in Recognition Ceremony. These two individuals will be guided on stage to present each graduate with a ribbon lei provided by the School, affixed with a UHM Nursing alumni pin. Students will have their photo taken with their presenters on stage and the photo will be available for purchase following Recognition Ceremony.
No Wheelchairs
UH Manoa Nursing does not provide wheelchairs for Recognition Ceremony. If guests are in need of a wheelchair, please make your own arrangements prior to the event.
Meeting Graduates After the Ceremony
Immediately following the recessional, graduates will be escorted to appropriate alphabetical signs outside of the ballroom to meet their families. We recommend that graduates consider meeting guests with physical disabilities at a predetermined location outside of the ballroom.
No Lei Vendors
Lei will not be available for purchase at the event.
Contact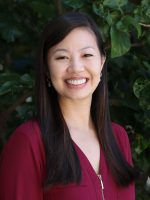 Carlyn Minster, MEdT
Recruitment & Outreach Coordinator
---
School of Nursing and Dental Hygiene
University of Hawaii at Manoa
2528 McCarthy Mall, Webster Hall 422
Honolulu, HI 96822
Phone: 808-956-0896
Fax: 808-956-3257