Registration
There is no fee to participate.
All students who graduated in Fall 2017 or are eligible to graduate in Spring or Summer 2018, and wish to participate in the Spring 2018 Recognition Ceremony must register by the deadline.
Once registered, you will be expected to participate in both the rehearsal and ceremony on May 10, 2018. If your plans change and you decide not to participate after you register, we kindly ask that you please contact your faculty and/or program advisors as soon as possible.
Ceremony
Thursday, May 10, 2018
Hawaii Convention Center, Kalakaua Ballroom
Graduates report at 2:15 p.m.
Rehearsal 2:30 – 4 p.m.
Class photos 4 – 4:30 p.m.
Meet presenters 4:30 – 5 p.m.
Doors open 4:45 p.m.
Processional line up 5:05 p.m.
Ceremony commences at 5:30 p.m.
Tickets
No tickets are issued. You are welcome to invite as many guests as you wish. Seating is first-come first-served. Doors open at 4:45 p.m. We strongly recommend that your guests arrive early as doors to the ballroom will close promptly at 5:30 p.m. and will reopen approximately 5 minutes later, after the graduate processional is complete.
Balloons and noisemarkers or horns are NOT allowed at the Hawaii Convention Center. Advise your guests that photography and video may be taken from their seats only. Flash photography is strictly prohibited.
Parking
Visit Hawaii Convention Center at https://www.meethawaii.com/convention-center/about/getting-to-the-center/ for driving directions and parking information. Plan to arrive early as there may be heavy traffic in the area near the Hawaii Convention Center.
Before Arrival
You must wear the approved attire as determined by the student committee. Failure to wear the approved attire or the wearing of inappropriate attire may result in your inability to participate.
Note: The school will not be responsible for graduate's personal belongings. Graduates should give their personal belongings to their presenters along with their presenter cards (you will receive these cards at rehearsal) between 4:30 – 5 p.m. to hold for them in the theatre during the ceremony.
Note to Graduates with Children: Children (including infants) will not be allowed to accompany graduates to rehearsal or on stage during the ceremony. Please plan to have your guests watch your children during the ceremony.
Graduate Arrival / Rehearsal – 2:15 p.m.
Graduates must report to the Hawaii Convention Center Kalakaua Ballroom at 2:15 p.m. Graduates need to arrive dressed in ceremony attire for rehearsal. Women should arrive with hair and make-up done as there will only be time for touch-ups.
If you are unable to attend rehearsal, you must receive prior approval from the faculty advisors. In the case of an emergency, contact the student committee and/or faculty advisors to inform them that you will be late or will not be participating in Recognition Ceremony.
Note to Graduate Mothers: Should you need a private room to breastfeed your baby, please inform the school by April 27, 2018.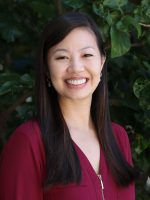 Carlyn Minster, MEdT
Recruitment & Outreach Coordinator
---
School of Nursing and Dental Hygiene
University of Hawaii at Manoa
2528 McCarthy Mall, Webster Hall 422
Honolulu, HI 96822
Phone: 808-956-0896
Fax: 808-956-3257
Class Photos – 4 p.m.
Graduates will take professional class photos before the ceremony. Professional photographers will also take photos during the ceremony. These photos will be available for purchase after the event.
Presenter Cards & Personal Belongings – 4:30 p.m.
Students will receive their presenter cards at rehearsal and will be responsible for meeting their presenters between 4:30 – 5 p.m. to give them the card and any personal belongings they have. The presenter card indicates the presenter's line up order for their participation in the formal ceremony. The master of ceremonies will call the presenters to line up during the approrpriate times in the ceremony.
Ceremony – 5:30 p.m.
Graduates will line up outside of the ballroom at 5:05 p.m. The processional begins promptly at 5:30 p.m. Please honor your fellow candidates, who have also worked hard for this moment, by treating them with dignity and respect.
Two Presenters
In order to expedite the ceremony and out of respect to the other families, we ask that you abide by the two presenter rule. Should you have a child who is not able to sit unattended and you do not have guests to leave them with, a special exception will be made for you and your family.
After the Ceremony
Immediately following the recessional, graduates will be escorted to appropriate alphabetical signs outside of the ballroom to meet their families. We recommend that you consider meeting guests with physical disabilities at a pre-determined location outside of the ballroom.