When is Recognition Ceremony?
Thursday, May 10, 2018
Hawaii Convention Center Kalakaua Ballroom
Graduates report at 2:15 p.m.
Doors open at 4:45 p.m.
Ceremony commences at 5:30 p.m.
Is Recognition Ceremony the Same as Pinning Ceremony?
Yes. Recognition Ceremony is the same as Pinning Ceremony and honors graduates from the School of Nursing and Dental Hygiene. This event is NOT the same as the UH Manoa Commencement. More information about the UH Manoa Commencement Ceremony can be found here at http://manoa.hawaii.edu/commencement.
Who is Eligible to Participate?
Any UH Manoa Nursing student who has graduated in Fall 2017 or is eligible for a Spring or Summer 2018 degree is eligible and encouraged to participate in the Recognition Ceremony.
Please consult with the Office of Student Services for instructions on filing a petition to graduate – preferably prior to the semester you will be graduating. A degree check is usually performed to confirm if you are qualified to graduate.
How do I Register to Participate?
Graduates must register online to participate. Students who register are expected to commit to participating in rehearsal and the ceremony. It is very important that students who register actually attend as very detailed and specific logistics are coordinated to arrange for your presenters to participate in the ceremony.
What Should I Wear?
Graduates will be informed of the agreed upon ceremony attire. Ceremony attire is selected by the student committee and approved by the faculty advisors. Failure to wear the approved attire or the wearing of inappropriate attire may result in your inability to participate.
How do I Ensure that my Honor Society Memberships are Listed in the Program?
The online registration will have a question regarding Honor Society Memberships. Please list any memberships you belong to when you complete the online form. Otherwise, you may email your honor society membership information to the school by March 9, 2018.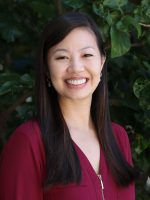 Carlyn Minster, MEdT
Recruitment & Outreach Coordinator
---
School of Nursing and Dental Hygiene
University of Hawaii at Manoa
2528 McCarthy Mall, Webster Hall 422
Honolulu, HI 96822
Phone: 808-956-0896
Fax: 808-956-3257
How Do I Order Recognition Ceremony Announcements?
The School provides up to five (5) Recognition Ceremony announcements free of charge for graduates. You may request announcements/envelopes at the time of your online registration. In an effort to conserve paper, we ask that you request only the number of announcements that you actually need. Please take a moment to consider how many announcements you will use.
Note: Recognition Ceremony announcements are different from UH Manoa Commencement announcements. More information about Commencement announcements can be found here: http://manoa.hawaii.edu/commencement.
Do My Guests Need Tickets?
No tickets are issued. You are welcome to invite as many guests as you wish. Seating is first-come first-served. Doors open at 4:45 p.m. We strongly recommend that your guests arrive early as doors to the theatre will close promptly at 5:30 p.m. and will reopen approximately 5 minutes later, after the graduate processional is complete.
Balloons and noisemakers or horns are NOT allowed at the Hawaii Convention Center.
Can My Guests Take Photography and Video?
Guests may take photographs and videos from their seats. Flash photography is strictly prohibited. A photographer will take individual photographs of students as they are recognized on stage. After Recognition Ceremony, graduates will receive a link to view their photos online. Photographs may be ordered from the photographers at that time.
What Happens After the Ceremony?
Immediately following the recessional, graduates will be escorted to appropriate alphabetical signs outside of the ballroom to meet their guests. We recommend that graduates consider meeting guests with physical disabilities at a pre-determined location outside of the ballroom.

Are There Any Other Instructions?
The Recognition Ceremony is a special event, honoring you and your fellow students who have all worked hard to reach this moment. Please honor your fellow graduates throughout the ceremony by treating them with respect and dignity.