Six Nursing Students Study Abroad at the University College of Dublin in Ireland
UH Manoa Nursing sent six students to the University College of Dublin (UCD) in Ireland to participate in an intensive research course during the summer of 2017. Their experience was part of the UH Manoa Summer Study Abroad Program.
Nursing students Kealoha  Anderson,  Jarek Garcia, Mason Higa, Victoria Le, Isaac Nakamura and Trevor Yasunaga earned six academic credits by taking two courses in research methods for the health sciences.  Nursing students were joined by other students from the UHM Public Health Studies Program and the UHM Shidler College of Business.  Acting as Resident Director for the Program was Dr. John Casken, associate specialist for UH Manoa Nursing.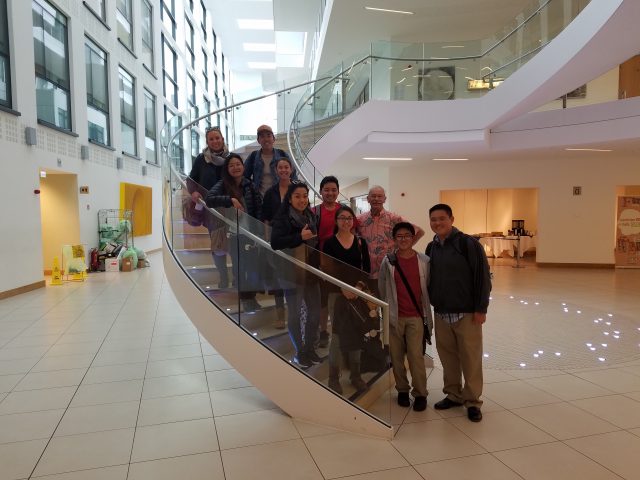 Nursing students received scholarship support from the UH Manoa Nursing Global Health Program. Courses were taught by faculty and researchers from UCD. In addition to formal classes, students participated in a series of activities designed to expand their understanding of the culture of Ireland.  Even though the language of instruction was in English, students were exposed to the use of the Gaelic language and were informed about the approaches to strengthen the Gaelic culture in the host country.
One of the highlights of the program was an overnight stay on Inis Mor, the largest of the Aran Isles in the far West of Ireland where Gaelic is the predominant language.  This is the third year that nursing students have participated in the UCD Summer Research Program.
For more information about the study abroad opportunity, please contact associate professor John Casken at (808) 956-5750 or casken@hawaii.edu.