Student Nurses' Association Fall 2016 Recap
MENTOR-MENTEE HIKE
On Saturday, October 15, 2016, the Student Nurses' Association Mentor-Mentee Program had its second event of the semester. On a bright and early Saturday morning, ten students enjoyed a nice hike at Makapu'u Lighthouse. During the hike, students were able to talk outside of the school setting and de-stress around midterm time. The hike's turnout was small but good, and everyone was able to relax and have a good time while simultaneously working up a sweat. The SNA Mentor-Mentee Program aims to orient and guide first semester nursing students by pairing them with current nursing students.
GAME NIGHT
On October 24, 2016, the Student Nurses' Association held their first social of the semester and everyone who participated have a great time. This event had a great turn out of nursing students as well as participates from the Mentor-Mentee Program. Students enjoyed food provided by the Mentor-Mentee Program, played a Jeopardy game with NCLEX styled questions, and talked story with new friends! Special thanks to the SNA officers who worked tirelessly to ensure this event went smoothly. Overall, this event was a success!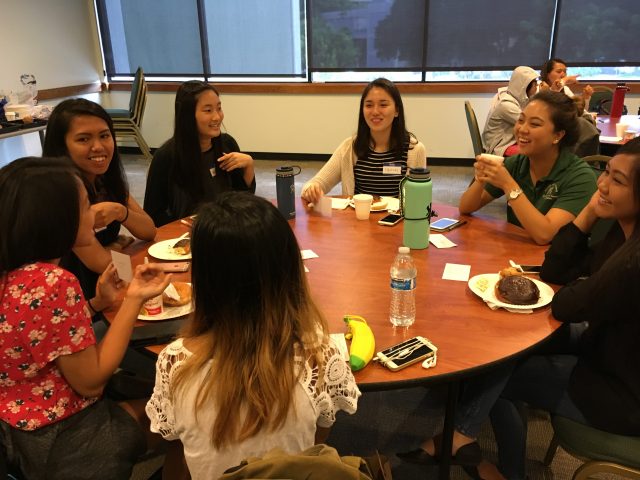 NSNA HALEY COMMITTEE APPOINTMENT
The Dean's Office is pleased to announce that undergraduate student Haley DeForest was appointed to the National Student Nurses' Association Resolutions Committee. As a reflection of her demonstrated superior leadership ability, DeForest will represent UH Manoa Nursing at a national level and will interact and participate with students across the nation.
For more information about the Student Nurses Association, visit http://www.nursing.hawaii.edu/sna or email snamanoa@hawaii.edu.