Event Details
Event Date:
Start Time:
End Time:
Location:
The Pacific Club, 1451 Queen Emma Street, Honolulu, 96813
Registration:
Register Here
UH Manoa Nursing invites all members of the healthcare community to this free event. The lecture will be followed by discussion and a reception.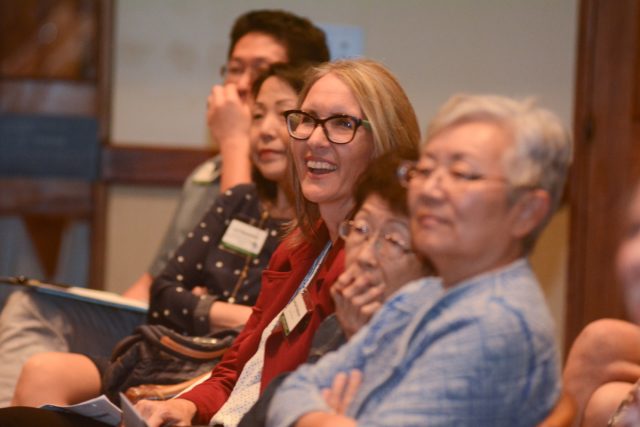 Thursday, November 8, 2018
4:30 – 6:30 p.m.
The Pacific Club
1451 Queen Emma Street, Honolulu, HI 96813
Business casual or aloha attire.
Space is limited; RSVPs are required.
RSVP by Tuesday, October 30, 2018.
Lecture Information
Nursing is a core service in hospitals and other health care settings, but its cost has encouraged efforts to reduce nurse staffing or substitute lower skilled staff for registered nurses. This presentation reviews the evidence of the impact of low staffing or increased use of less skilled staff on patient outcomes, discusses whether the observed associations should be treated as causal, and examines the cost of higher staffing levels and cost savings associated with using higher and more skilled staff.
Distinguished Speaker
Jack Needleman, PhD, FAAN, is the Fred W. and Pamela K. Wasserman Professor and Chair of the UCLA Fielding School of Public Health Department of Health Policy and Management. For 20 years, Dr. Needleman has conducted research on nurse staffing in hospitals and patient outcomes. Three of his first authored publications on quality, nurse staffing, and the business case for nursing are designated patient safety classics by US Agency for Healthcare Research and Quality, and for this work, he was the first recipient of the Academy Health Health Services Research Impact Award.
Other research by Dr. Needleman has examined the costs and quality of health care, the design and implementation of quality and process improvement programs, and insurance and payment reform.
Dr. Needleman received his Ph.D. in Public Policy from Harvard University. He is an elected member of the National Academy of Medicine (formerly, the Institute of Medicine) and honorary Fellow of the American Academy of Nursing.
The Dean's Lecture Series
The Dean's Lecture Series is supported by the Starlit Walk Present: Endowment for the Advancement of Nursing established for UH Manoa Nursing. The purpose is to bring nationally renowned speakers to educate students, alumni, nursing and other healthcare professionals.
Contact
For more information, contact the UH Manoa Nursing Dean's Office at (808) 956-8522. Persons with disability-related access needs are invited to contact Carlyn Minster at carlynli@hawaii.edu or (808) 956-0896 by Tuesday, October 30, 2018.
A special mahalo to AONE-Hawaii, ACHE-Hawaii Pacific Basin and Hawaii State Center for Nursing for supporting Dr. Needleman's visit to Hawaii.