The Nancy Atmospera-Walch School of Nursing (NAWSON) has several Research Hui's (work groups) that collaborate on a regular basis to engage in scholarship and research. As new topics emerge, new Hui's are formed. Current Research Hui's include:
Big Data Set Hui (BDSH)
This group is coordinated by Dr. Merle Kataoka-Yahiro. Members include faculty from UH Manoa Nancy Atmospera-Walch School of Nursing, UH Manoa School of Social Work and its Public Health Studies program, John A. Burns School of Medicine Biostatistics Core Unit, and UH Hilo College of Pharmacy. At times, colleagues from Japan also participate in work meetings via distance technology. The BDSH identifies key chronic disease management questions that can be queried through analysis of big data sets, and disseminate their findings through peer review publications and professional presentations.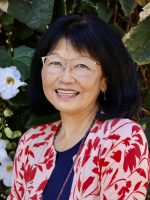 Merle Kataoka-Yahiro, DrPH, MPH, MS, APRN
Graduate Chair, Nursing Education & Leadership Program Director & Professor
---
Nancy Atmospera-Walch School of Nursing
University of Hawaii at Manoa
2528 McCarthy Mall, Webster Hall 409
Honolulu, HI 96822
Ph: 808-956-5329
Fax: 808-956-3257
Email: merle@hawaii.edu
Disaster Nursing Hui (DNH)
NAWSON faculty and graduate students have formed a Disaster Nursing Hui. The DNH focuses their efforts on disaster preparedness, response and recovery here in Hawaii and at the international level. Currently the team is working on the State of Hawaii response to COVID-19. Activities include a statewide survey of the impact of COVID-19 on the health and social welfare of citizens in the State, and standing up and managing a surveillance system for ongoing assessment community based compliance with wearing face masks/coverings.
Children's Health Hui (CHH)
The CHH focuses on school-based health programming including the provision of oral health preventive services for children in Hawaii. This Hui is being led by Dr. Deb Mattheus. She is currently working with the Hawaii Keiki Program, Department of Education and the State of Hawaii Department Health to adapt procedures and protocols that support student, teacher and staff safety during the COVID-19 pandemic.
Women's Health Hui (WHH)
The WHH focuses on women's health in Hawaii and the Pacific. This Hui, led by Dr. Holly Fontenot, focuses on health promotion, preventive services, and health communication. Key areas of research and scholarship will include vaccination, cancer prevention, and other major women's and adolescent health issues.
Holly B. Fontenot, PhD, APRN, WHNP-BC, FAAN
Associate Dean for Research, Frances A. Matsuda Chair in Women's Health & Professor
---
Nancy Atmospera-Walch School of Nursing
University of Hawaii at Manoa
2528 McCarthy Mall, Webster Hall 402D
Honolulu, HI 96822
Ph: 808-956-4917
Fax: 808-956-3257
Email: hbfont@hawaii.edu
Research Focus Areas
Chronic disease management
Health promotion
Oral health
Evidence based practice
Large data set inquiry
Disaster preparedness
Women's health
Population health in Native Hawaiian, Asian, and Pacific Island peoples
School health
Cancer prevention