For High School Graduates
Program Description
The program offers direct entry to nursing for high school graduates who are dedicated to completing their Bachelor of Science in nursing degree in four years. Students can have confidence that they have been admitted to the nursing program while they complete their prerequisite classes in a cohort based learning model. Students enter the program in the fall of their freshman year. With the Bachelor of Science degree, the student is prepared to proceed to graduate education and pursue career development.
The Bachelor of Science degree prepares beginning-level generalist professional nurses to deliver care to individuals in a variety of health-care settings and meet the state requirements for eligibility to take the National Council Licensure Examination – Registered Nurse (NCLEX-RN). Potential applicants to the program are highly encouraged to attend an open house event or an informational session. Please visit the event page for upcoming events.
Fast Facts
Outstanding faculty committed to advancing health care delivery.
Cohort program designed to be completed in 4 years.
Individual academic advising and support throughout the program.
"As a student, UH Manoa Nursing gave me invaluable knowledge and networking opportunities I would not have found anywhere else. We had high fidelity simulations, mock interviews with prominent hospital managers and staff, a student ambassador program, and a multitude of scholarships just to name a few. I recently joined the UH Manoa Nursing Alumni Association and enjoy working with my former teachers and being at the forefront of planning networking and fundraising events to benefit current students. I look forward to giving students the tools to their success in school and their upcoming careers." - Perry Tsuruoka, Undergraduate Nursing, Class of 2014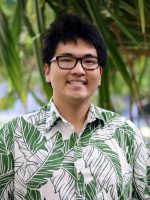 "Growing up on Maui truly made me appreciate the ability of small, tight knit communities to accomplish amazing things! Because of my mom's position at a local non-profit, I was constantly exposed to projects and events that helped vulnerable populations achieve success, so I always knew helping people would be a part of my career. Coming to Oahu for nursing school has allowed me to experience new things while remaining in Hawaii! I think that The best part of my experience at UH Manoa Nursing has been the fact that from the beginning it has been extremely hands on, and throughout the semesters you get to immerse yourself in some of the main nursing specialties so that you can find out what you like best!" - Carissa Ratte, Undergraduate Nursing, Class of 2018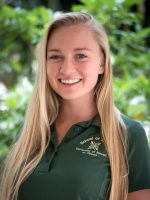 Brian Akiyama, BA
Pre-Nursing and Pre-Dental Hygiene Advisor & Admissions Specialist
---
Contact for applicants to the High School Direct Entry in Nursing (HS-DEN), High School Direct Entry in Dental Hygiene (HS-DEDH) program and Bachelor of Science in nursing program.
School of Nursing and Dental Hygiene
University of Hawaii at Manoa
2528 McCarthy Mall, Webster Hall 201
Honolulu, HI 96822
Ph: 808-956-3794
Fax: 808-956-5977
Email: bsnurs@hawaii.edu (For Nursing)
bsdh@hawaii.edu (For Dental Hygiene)
Schedule an Advising Appointment
Miki Uyeshiro, MSCP
Undergraduate Program Advisor
---
Contact for enrolled High School Direct Entry in Nursing (HS-DEN) students.
School of Nursing and Dental Hygiene
University of Hawaii at Manoa
2528 McCarthy Mall, Webster Hall 201
Honolulu, HI 96822
Phone: (808) 956-6111
Fax: (808) 956-5977
Email: nursden@hawaii.edu
Schedule an Advising Appointment