For Current UH Manoa, Pre-Nursing, Transfer, and Veteran Students
Program Description
This program admits for the fall semester and gives traditional students and current veteran students an opportunity for educational advancement. With the Bachelor of Science degree, students are prepared to proceed to graduate education and pursue career development.
The Bachelor of Science degree prepares beginning-level generalist professional nurses to deliver care to individuals in a variety of health-care settings and meet the state requirements for eligibility to take the National Council Licensure Examination – Registered Nurse (NCLEX-RN). Potential applicants to the program are highly encouraged to attend an open house event or an informational session. Please see the event page for upcoming events.
Fast Facts
Two-step application process.
Outstanding faculty committed to advancing health care delivery.
Cohort program designed to be completed in 3 years.
Individual academic advising and support throughout the program.
How to Apply
Fall (August) 2023 Applications Available: September 1, 2022
Deadline: January 5, 2023
Two-Step Application Process
Application Requirements are found in the online applications listed below.
Step 1 – Apply to UH Manoa Undergraduate Admissions
Required for all new applicants and returning, transferring, and unclassified UH Manoa students.
Fee: $70
For your major choose Nursing
Step 2 – Apply to Nursing's Centralized Application Service
Application deadlines for NCAS are set to Eastern Standard Time (EST) and will close at midnight EST the date of the deadline.
Required for ALL applicants
Fee: $55 (fee increase effective August 11, 2022)
Select "BS in Nursing (Hawaii State Nursing Consortium (HSNC)" for the planned course of study
Admission Requirements
The school is using a holistic admissions review process. All non-academic criteria is outlined in NursingCAS.
TEAS Examination with Minimum Entrance Exam Scores
TEAS Adjusted Individual Score: Information on the TEAS entrance exams may be viewed at 

https://www.atitesting.com/home.aspx

Overall 78% or higher
Reading 83.3% or higher
Math 86.7% or higher
Science 66.7% or higher
English & Language Use 80% or higher
Completion of 32 Prerequisite Credits
At the time of application, students must have completed 1 PHYL lecture/lab & MICR 130 to fulfill 16 or more prerequisite credits (includes AP, IB, CLEP, and Early College Credit). Applicants may apply to the BS nursing program while completing prerequisite courses. Applicants must be currently enrolled in, or have successfully completed all remaining prerequisites by August 1 of the year the student begins the nursing program.
The applicant is required to take prerequisites from an accredited college or university and must have earned a minimum course grade of "B" or higher (not B-) in PHYL lectures, PHYL labs, MICR 130, and the FS/FQ course. A minimum course grade of "C" is required for all other prerequisites. Admission will not be deferred.
The prerequisite courses are cross designated at any UH campus. UH students should see their respective advisors for more information. No substitutions allowed.
Applicants may only repeat a maximum of 6 prerequisite credits. Only the most recent grade is used to calculate the prerequisite GPA. If the minimum grade is not received for required categories (FW, FS/FQ, FG, and DP), you may choose another course that satisfies the requirement instead of using your allotted retake credits.
The following pathway may be used as a guide when registering for courses. Please note the required sequence as discussed above.
Fall
16 credits
PHYL 141 Human Anatomy & Physiology (DB) (3)
PHYL 141L Human Anatomy & Physiology Lab (DY) (1)
PSY 100 Survey of Psychology (DS) (3)
Quantitative Reasoning Course (FS/FQ) (3)
Written Communication Course (FW) (3)
MICR 130 General Microbiology (DB) (3) (lab not required)
Spring
16 credits
PHYL 142 Human Anatomy & Physiology (DB) (3)
PHYL 142L Human Anatomy & Physiology Lab (DY) (1)
HDFS 230 Human Development (DS) (3)
Global & Multicultural Perspectives Course (FG) (3)
Arts, Humanities, Literature Course (DA) (3) (choose one): COMG 151 or COMG 251
Physical Science Course (DP) (3) (choose one): CHEM 151, CHEM 152, CHEM 161, CHEM 162, BIOC 141, BIOC 244, BIOC 341
Cumulative College GPA
3.0 in all college/university credits
Transfer Applicants
Check the UH System Course Transfer Database and cross-reference their equivalent courses with the UH Manoa General Catalog for designations. Information on these requirements can be found in the UH Manoa General Catalog and UHM advising centers.
Graduation Requirements
Any missing graduation requirements will need to be met by the end of the nursing program.
English Language Proficiency
If an applicant's native language is not English or if they have not obtained a bachelor's or master's degree from an English-speaking college, then the applicant must submit official Test of English as a Foreign Language (TOEFL) scores with a minimum score of 600.
"As past president of the Student Nurses' Association at UH Manoa, I would highly encourage all student nurses to get involved with the school to make the most out of your education. By getting involved with SNA you can participate in great leadership opportunities, volunteer activities, and social events. Being the SNA president really taught me a lot about myself and helped me to become the professional nurse I am today. I learned and practiced leading teams, delegation skills, and time management. I was also fortunate to participate in the national NSNA convention to see first hand how students can have an influence on the nursing profession. My position as president allowed me to speak my voice on behalf of the nursing student body and participate on school committees. Participating with SNA has been a wonderful experience!!" – Kiki Thurston, Undergraduate Nursing, Class of 2019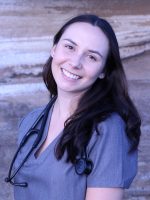 "As a Nursing Student Ambassador, I've had the privilege of being a part of a community that fostered my growth as a student nurse and as a person. I was proud to be an official student representative responsible for leading tours of our high-fidelity simulation center, volunteering for school events and fundraisers, and overall being a positive role model for my classmates. This program provided me with ample networking opportunities and helped me create meaningful connections with professional nurses. This program gently nudged me out of my comfort zone, and I am grateful to be the professional nurse that it has molded me into." – Reece Bonilla, Undergraduate Nursing, Class of 2019
"As a student, UH Manoa Nursing gave me invaluable knowledge and networking opportunities I would not have found anywhere else. We had high fidelity simulations, mock interviews with prominent hospital managers and staff, a student ambassador program, and a multitude of scholarships just to name a few. I recently joined the UH Manoa Nursing Alumni Association and enjoy working with my former teachers and being at the forefront of planning networking and fundraising events to benefit current students. I look forward to giving students the tools to their success in school and their upcoming careers." – Perry Tsuruoka, Undergraduate Nursing, Class of 2014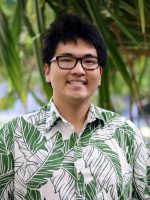 "Growing up on Maui truly made me appreciate the ability of small, tight knit communities to accomplish amazing things! Because of my mom's position at a local non-profit, I was constantly exposed to projects and events that helped vulnerable populations achieve success, so I always knew helping people would be a part of my career. Coming to Oahu for nursing school has allowed me to experience new things while remaining in Hawaii! I think that the best part of my experience at UH Manoa Nursing has been the fact that from the beginning it has been extremely hands on, and throughout the semesters you get to immerse yourself in some of the main nursing specialties so that you can find out what you like best!" – Carissa Ratte, Undergraduate Nursing, Class of 2018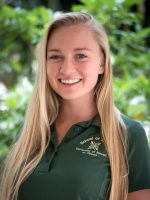 "In 2009, I joined the U.S. Navy and served our country for 6 years. I have always wanted to become a nurse and dream to reenlist as a Navy nurse to save lives. I received financial scholarship that supports my nursing academic journey, and it has truly made a huge difference for me. I am thankful for the benevolent hearts who help students like me become the best nurses we can be." – John Cary Nuez, Undergraduate Nursing Student Veteran, Class of 2019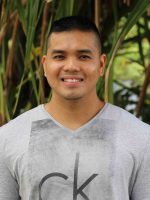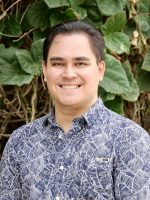 Christopher Waiamau, MBA, MSCJA
Admissions Specialist & Pre-Nursing Advisor
---
Contact for applicants for all Undergraduate Nursing programs and the High School Direct Entry in Dental Hygiene program.
Contact for Pre-Nursing students: UH Manoa, UH West Oahu, Veteran students, and students using VA education benefits.
Nancy Atmospera-Walch School of Nursing
University of Hawaii at Manoa
2528 McCarthy Mall, Webster Hall 201
Honolulu, HI 96822
Ph: 808-956-3794
Fax: 808-956-5977
Schedule an Advising Appointment
via Star Balance