Event Details
Event Date:
Start Time:
End Time:
Location:
Online via Zoom Webinar
Registration:
Register Here
Prospective students are invited to learn about the UH Manoa Online RN to BS program through an interactive online Zoom webinar. Christopher Waiamau, Admissions Specialist & Pre-Nursing Advisor will provide an overview of the program, curriculum and application requirements. Participants can submit questions to the Zoom Q&A chat box and will be answered during the session.
Tuesday, November 21, 2023
10:00-11:00 PM HST
Online via Zoom Webinar
RSVP Deadline: November 16, 2023
Individual academic transcript audits will not be available during this online session. For individualized questions, please schedule a virtual advising appointment with Christopher Waiamau via Star Balance below. Presentation handouts will be sent by email the day before session.
Agenda
Program Pathway
Application Requirements
NursingCAS Application
Question/Answer
Cost
Free
Contact
Persons with disability-related access needs are invited to contact Christopher Waiamau for alternate arrangements.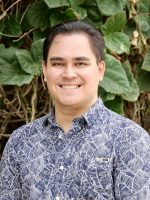 Christopher Waiamau, MBA, MSCJA
Admissions Specialist & Pre-Nursing Advisor
---
Contact for applicants for all Undergraduate Nursing programs and the High School Direct Entry in Dental Hygiene program.
Contact for Pre-Nursing students: UH Manoa, UH West Oahu, Veteran students, and students using VA education benefits.
Nancy Atmospera-Walch School of Nursing
University of Hawaii at Manoa
2528 McCarthy Mall, Webster Hall 201
Honolulu, HI 96822
Ph: 808-956-3794
Fax: 808-956-5977
Schedule an Advising Appointment
via Star Balance