Event Details
Event Date:
Start Time:
End Time:
Location:
Online via Zoom Webinar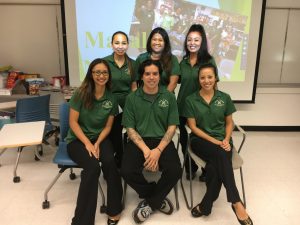 UH Manoa Nursing is pleased to announce a new Bachelor of Science (BS) program for nurses with an Associate Degree in Nursing (ADN) or Diploma. Admission will be offered in August and January to provide flexibility for students to progress at their own pace. With the BS degree, the graduate can proceed to graduate education and pursue career development. An RN license is not required for admission.
The 30 credit nursing curriculum can be completed in 2 or more semesters. Both part-time and full-time routes are available. Courses are on-demand and experiential learning portfolio credit options are available. Courses are designed for nurses working in today's complex healthcare environment.
For a January 2022 start, the application deadline is August 1, 2021. Visit our how to apply page for more details.
Learn about our new Online ADN to BS program through an interactive online Zoom webinar. Dr. Alice Tse, UH Manoa Nursing Department Chair and Brian Akiyama, Pre-Nursing Advisor will provide an overview of the program, curriculum and application requirements. Questions submitted to the Zoom Q&A chat box will be answered during the session.
Friday, May 7, 2021
Presentation: 1 PM – 2 PM HST, Q&A to follow
Online via Zoom Webinar
RSVP Deadline: May 5, 2021
Individual academic transcript audits will not be available during this online session. For individualized questions, please schedule a virtual advising appointment with Brian Akiyama via Star Balance below.
Registration closed on May 5, 2021. Presentation handouts will be sent by email the day before session.
Agenda
Program Pathway
Application Requirements
NursingCAS Application
Q&A
Cost
Free
Contact
Persons with disability-related access needs are invited to contact Brian Akiyama for alternate arrangements.
Notice: No such user found in the Directory
.