For High School Graduates
Program Description
The program offers direct entry for high school graduates who are dedicated to completing their Bachelor of Science in dental hygiene in four years. With direct entry into our dental hygiene program, a student's academic path is secure. Students can have confidence that they have been admitted to the dental hygiene program while they complete their prerequisite classes in a cohort based learning model.
With the Bachelor of Science degree, the student is prepared to sit for the National Board Dental Hygiene Examination (NBDHE-written exam) and Central Regional Dental Testing Services (CRDTS-patient based exam). Once the student successfully passes both exams, they will be eligible for licensure. The student completes pre-requisites in Year 1 and begins dental hygiene courses in year 2.
Fast Facts
Two-step application process.
Outstanding faculty committed to advancing health care delivery.
Cohort program designed to be completed in 4 years.
Individual academic advising and support throughout the program.
Program Outcomes
The graduate of the Bachelor of Science program is prepared to:
provide comprehensive individualized patient care in a competent, confident, safe, compassionate, ethical and legal manner
integrate evidence-based practice with problem solving, and critical thinking skills to inform clinical judgment and decision making.
demonstrate ability to collaborate with patients and other healthcare professionals through effective written and verbal communication skills
ensure personal and professional growth through life-long learning and participation in professional dental hygiene organizations
assess the oral health care needs of the various cultures in the community and develop relevant action plans to be implemented in a variety of healthcare settings
demonstrate clinical skills and didactic knowledge to successfully pass national and regional state board examinations.
Contact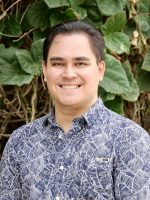 Christopher Waiamau, MBA, MSCJA
Admissions Specialist & Pre-Nursing Advisor
---
Contact for applicants for all Undergraduate Nursing programs and the High School Direct Entry in Dental Hygiene program.
Contact for Pre-Nursing students: UH Manoa, UH West Oahu, Veteran students, and students using VA education benefits.
Nancy Atmospera-Walch School of Nursing
University of Hawaii at Manoa
2528 McCarthy Mall, Webster Hall 201
Honolulu, HI 96822
Ph: 808-956-3794
Fax: 808-956-5977
Schedule an Advising Appointment
via Star Balance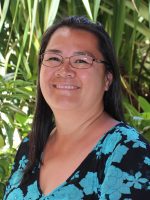 Kristine Osada, MEd, BSDH, RDH
Dental Hygiene Program Administrator & Instructor
---
Contact for applicants to the High School Direct Entry in Dental Hygiene (HS-DEDH) program and Bachelors of Science in dental hygiene program. Also, contact for enrolled dental hygiene students.
Department of Dental Hygiene
Nancy Atmospera-Walch School of Nursing
University of Hawaii at Manoa
2445 Campus Road, Hemenway Hall 200-B
Honolulu, Hawaii 96822
Phone: (808) 956-8821
Fax: (808) 956-5707
Email: kmsato@hawaii.edu