University of Hawaii at Manoa is a member of NEXus (The Nursing Education Exchange). NEXus is collaboration between participating doctoral programs in nursing that allows doctoral students enrolled at member colleges and universities to take courses that may not be offered at their home institution for a common tuition price. The UHM NEXus staff liaison, Aeza Hafalia, M.Ed., coordinates course offerings and facilitates faculty and student selection of courses.
Financial Considerations
For Fall 2017 the current rate for a NEXus course is $825 per semester credit and is adjusted to $550 per quarter credit. This information can be found on the NEXus site. http://www.winnexus.org/fees-policies. This fee is intended to cover all associated university fees such as technology, library, or application fees. As with all courses, you are responsible for the cost of your books and educational materials.
NEXus courses may qualify for financial aid. If you are receiving aid and plan on taking a NEXus course, please complete and route a consortium agreement to the UHM NEXus Campus Staff Coordinator, Aeza Hafalia, M.Ed. The completed form will be routed to the teaching school Financial Aid office for completion.
Registration Deadlines
The student is responsible for meeting the registration and payment deadlines of the institution that is offering the course. In most cases, this will not coincide with UH Manoa calendar. Advanced financial and academic planning is required to ensure the student can access the requested course. View a complete list of NEXus institutions registration deadlines.
Course Catalog
View a complete list of courses offered by NEXus member colleges and universities.
Academic Considerations
NEXus courses can only be taken to meet elective or cognate course requirements.
Students enrolled in a NEXus course must meet all course requirements.
Students are encouraged to contact the course faculty in advance to ensure that they understand the course requirements (for example, prerequisite courses, vacation periods, on-campus requirements, technology requirements, synchronous versus asynchronous discussions).
Transferring Credit Back to UH Manoa Nursing
Upon completion of the NEXus course, students are required to submit a request for a copy of their transcript to be sent to UH Manoa. For more information about transferring credit visit, http://www.winnexus.org/student-course-completion-procedures.
Contact
For Campus Staff Coordinator Information: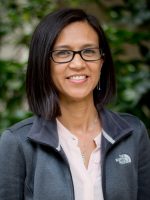 Aeza Hafalia, M.Ed
DNP Program Coordinator & NEXus Campus Staff Coordinator
---
Contact for DNP program applicants and enrolled students. Also for the NEXus program.
School of Nursing and Dental Hygiene
University of Hawaii at Manoa
2528 McCarthy Mall, Webster Hall 201
Honolulu, HI 96822
Ph: 808-956-8401
Fax: 808-956-5977
Email: dnpnurs@hawaii.edu
For Campus Faculty Coordinator Information:

Maureen Shannon, PHD, FNP, CNM, FAAN, FACNM
Nursing Graduate Chair, PhD Program Director, Professor & Frances A. Matsuda Endowed Chair
---
School of Nursing and Dental Hygiene
University of Hawaii at Manoa
2528 McCarthy Mall, Webster Hall 433
Honolulu, Hawaii 96822
Phone: 808-956-4917
Fax: 808-956-3257
Email: maureens@hawaii.edu