For Native Hawaiian & Pacific Islander Students
Envisioning Health and Wellness for the Whole Community: A national award winning program for Innovations in Professional Nursing Education from AACN
IKE … a shared vision held and nurtured by all;
AO … the everlasting quality of continuation;
PONO … well being in life.
Goal
The goal of IKE AO PONO is to provide Native Hawaiian and Pacific Islander students with access to quality nursing education at the baccalaureate, graduate and doctoral level.
Mission
The mission of IKE AO PONO is to increase the number of Native Hawaiian and Pacific Islander Nurses in Hawaii to improve health and healthcare, with special attention to at-risk, under-represented and under-served communities. The program has the full support of UH Manoa Nursing, the UH Administration and the Board of Regents, the Native Hawaiian Councils of Kualii and Pukoa and community health partners such as Papa Ola Lokahi, Kamehameha Schools and The Queen's Medical Center. IKE AO PONO means to envision a lasting improvement, advancement, and promotion of health within the individual, family and the whole community.
As a Native Hawaiian nurse, I look forward to helping Hawaiian people with health issues that are common to our population. The IKE AO PONO Program has supported my academic journey as a graduate student, and I intend to repay this support by helping to improve the health of future generations. - Kanoe Tani, Master of Science in Advanced Population Health Nursing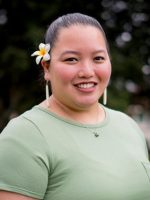 Purpose
The IKE AO PONO program is designed to promote, mentor, and prepare nursing professionals to return to their home communities to support the health, well being and recovery of native islanders and all peoples throughout Hawaii nei.
Contact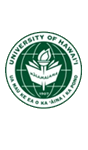 Nalani Minton, MA, BS
IKE AO PONO Director & Assistant Specialist
---
School of Nursing and Dental Hygiene
University of Hawaii at Manoa
2528 McCarthy Mall, Webster Hall 222B
Honolulu, Hawaii 96822
Phone: 808-956-5504
Fax: 808-956-3257
Email: bminton@hawaii.edu
Jane Taafaki, MPA, BA
Education Specialist & IKE AO PONO Undergraduate Student Advisor
---
Contact for enrolled IKE AO PONO students.
School of Nursing and Dental Hygiene
University of Hawaii at Manoa
2528 McCarthy Mall, Webster Hall 213
Honolulu, HI 96822
Phone: (808) 956-5470
Fax: (808) 956-3257
Email: taafaki@hawaii.edu