Spring 2018 Dental Hygiene Recognition Ceremony
Friday, May 11, 2018
Hawaii Convention Center, Liliu Theatre
Graduates report at 1:45 p.m.
Theatre doors open at 3:15 p.m.
Ceremony commences at 4 p.m.
---
 Celebrating Dental Hygiene Graduates
Registration
All Dental Hygiene students who are eligible to graduate in Spring 2018, and wish to participate in the Spring 2018 Recognition Ceremony must register below by Friday, March 23, 2018.
Once registered, you will be expected to participate in both the rehearsal and ceremony on May 11, 2018. If your plans change and you decide not to participate after you register, we kindly ask that you please contact your faculty advisors as soon as possible.
Student online registration closed on March 23, 2018.
Disability Access Needs
Students who have guests with disability access needs should contact the school by April 27, 2018.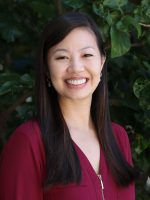 Carlyn Minster, MEdT
Recruitment & Outreach Coordinator
---
School of Nursing and Dental Hygiene
University of Hawaii at Manoa
2528 McCarthy Mall, Webster Hall 422
Honolulu, HI 96822
Phone: 808-956-0896
Fax: 808-956-3257
Note: This page will be updated annually shortly before student registration becomes available.