Celebrating Dental Hygiene Graduates
Recognition Ceremony honors graduates from UH Manoa Dental Hygiene. This event is not the same as the UH Manoa Commencement.
Event Information
Spring 2018 Dental Hygiene Recognition Ceremony
Friday, May 11, 2018
Hawaii Convention Center, Liliu Theatre
Graduates report at 1:45 p.m.
Theatre doors open at 3:15 p.m.
Ceremony commences at 4 p.m.
Parking
Visit Hawaii Convention Center for driving directions and parking information. Plan to arrive early as there may be heavy traffic in the area.
Seating for Guests with Disabilities
Students who have guests with disability access needs should inform the school two weeks before the event.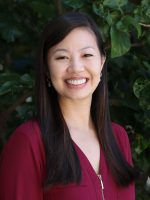 Carlyn Minster, MEdT
Recruitment & Outreach Coordinator
---
School of Nursing and Dental Hygiene
University of Hawaii at Manoa
2528 McCarthy Mall, Webster Hall 422
Honolulu, HI 96822
Phone: 808-956-0896
Fax: 808-956-3257