Dental hygiene student officers represent their class and participate in the coordination of various school activities.
Class of 2019 Officers
James Ruiz, President
Joy Bell Pablo, Vice President
Kristine dela Cuesta, Secretary
Michelle Ah Sam, Treasurer
Faculty Advisor Contact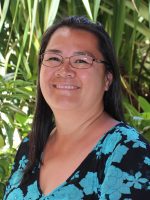 Kristine Osada, RDH, BSDH, MEd
Dental Hygiene Department Chair & Instructor
---
Contact for applicants to the High School Direct Entry in Dental Hygiene (HS-DEDH) program and Bachelors of Science in dental hygiene program. Also, contact for enrolled dental hygiene students.
School of Nursing and Dental Hygiene
University of Hawaii at Manoa
2445 Campus Road, Hemenway Hall 200-B
Honolulu, Hawaii 96822
Phone: (808) 956-8821
Fax: (808) 956-5707
Email: kmsato@hawaii.edu