Event Details
Event Date:
Start Time:
End Time:
Location:
UH Mānoa Campus, Campus Center Ballroom, 2465 Campus Road, Honolulu, HI 96822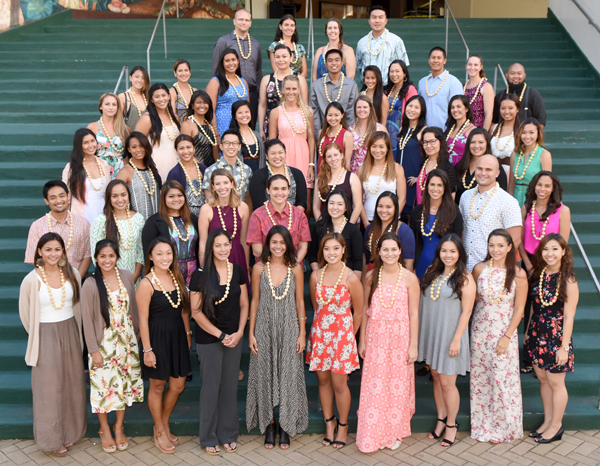 PARKING:
Parking after 4 p.m. on upper UH Manoa campus is a flat fee of $6.
UH Manoa Visitor Parking Information
UH Manoa Visitor Parking Map
UH Manoa Nursing cordially invites you to the Graduate Entry Program in Nursing (GEPN) 2016 Summer Celebration.
By invitation only for:
Incoming & Pre-Licensure Completion GEPN Students and Guests, Community Partners, and UH Nursing Faculty/Staff
Pre-licensure completion and incoming GEPN students are invited to bring one guest (optional).
Program Information
3:30 – 4:00 p.m.: GEPN Students Check In
4:00 – 5:00 p.m.: Mentoring
5:00 – 5:30 p.m.: Class Photos
5:30 –7:00 p.m.: Formal Program
7:00 p.m. – 8:30 p.m.: Dinner
Aloha Attire
Funded in part by the UH Manoa Student Activity Program and Fee Board.
Persons with disability-related access needs are invited to contact Carlyn Okatomi, Event Manager, at carlynli@hawaii.edu or (808) 956-0896 by July 29, 2016.
RSVP below by July 22, 2016.