Event Details
Event Date:
Start Time:
End Time:
Location:
Online via Zoom Webinar
Students are invited to learn about the UH Manoa upper division Bachelor of Science in Nursing Program through an interactive online Zoom webinar. Dr. Alice Tse, Nursing Department Chair and Christopher Waiamau, the NAWSON Admissions Specialist & Pre-Nursing Advisor will discuss the nursing profession, program curriculum, and application requirements. Participants can submit questions to the Zoom Q&A chat box and will be answered in the session.
Friday, October 14, 2022
Presentation: 11 AM – 12:30 PM HST
Online via Zoom Webinar
RSVP closed on October 13
Individual academic transcript audits will not be available during this online session. For individualized questions, please schedule a virtual advising appointment with Christopher Waiamau via Star Balance below. This session is available online only via Zoom webinar. Presentation handouts will be sent by email the day before the session.
Agenda
Nursing as a Career
Application and Eligibility
Tips for your Academic Journey
Cost
Free
Contact
Persons with disability-related access needs are invited to contact Christopher Waiamau for alternate arrangements.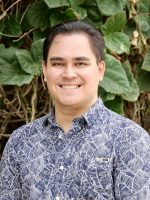 Christopher Waiamau, MBA, MSCJA
Admissions Specialist & Pre-Nursing Advisor
---
Contact for applicants for all Undergraduate Nursing programs and the High School Direct Entry in Dental Hygiene program.
Contact for Pre-Nursing students: UH Manoa, UH West Oahu, Veteran students, and students using VA education benefits.
Nancy Atmospera-Walch School of Nursing
University of Hawaii at Manoa
2528 McCarthy Mall, Webster Hall 201
Honolulu, HI 96822
Ph: 808-956-3794
Fax: 808-956-5977
Schedule an Advising Appointment
via Star Balance