Students Giving Back to Students
The senior BS graduating class of Spring 2015 made a generous donation to the UH Manoa Nursing Alumni Association's endowed scholarship. Betty Fletcher, class secretary and Mary Calamayan, class treasurer, made the donation to the chapter on behalf of their class in December 2015. The money had been collected from students with the purpose of using it towards class events. "However, we found that we had additional money and could think of no better way to spend it than to give it to the Alumni chapter" in support of student scholarships, said Fletcher and Calamayan.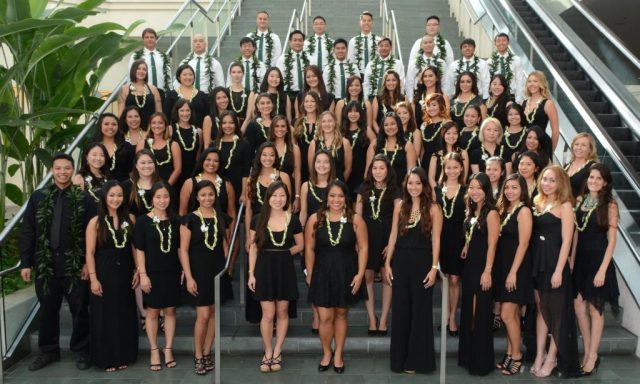 The alumni chapter started an endowed scholarship in 2013, and has awarded three $1,000 scholarships since. The chapter intends to provide an undergraduate and graduate student $1,000 scholarship each year. The chapter would like to thank the Spring 2015 class and commends them for their generosity in their support of student scholarship. To donate to the alumni chapter endowed scholarship, please visit UH Foundation.