USNS Mercy Nursing Staff Visit Medical Simulation Center at University of Hawaii
Originally published by the United States Navy.
Written by Mass Communication Specialist 3rd Class Justin W. Galvin, USNS Mercy Public Affairs.
Photos provided by the United States Navy.
Read story online here.
PEARL HARBOR (NNS) — Nursing staff serving aboard the Military Sealift Command hospital ship USNS Mercy (T-AH 19) toured and met with the staff of the University of Hawaii's (UH) Translational Health Science Simulation Center (sim center) July 8 during Rim of the Pacific (RIMPAC) Exercise 2014.

The sim center, with functional life-like exam rooms, intensive care units, and operating rooms as well as a labor and delivery room, allow students to train in a safe environment while gaining hands on skills to take with them into the field. The tour was part of a series of RIMPAC medical exchanges.
"Having Navy personnel here is wonderful and offers us the chance to learn from one another," said Lorrie Wong, an associate professor at UH and the director of the sim center. "Our goal is to not only learn and educate our civilian staff, but witness the practices used in military nursing and see if and how they differ."
The tour of the sim center was only part one of the exchange as staff from UH are scheduled to come aboard Mercy later this week to meet with medical staff and view the hospital ship's capabilities.
"The exchanges allow for us to focus on collaboration and teambuilding," said Capt. Veronica Armstrong, the director for nursing services aboard Mercy. "It has provided us an opportunity to see how they train within their simulation center and look to incorporate some techniques into our own training."
Armstrong added that the medical exchange this week will look to have long lasting impact for the Navy.
"UH is very involved in the South Pacific with ties to education and health services throughout the region," said Armstrong. "Their engagement offers the Navy opportunities for sustainment in to the future."
This year's RIMPAC marks the first time in the exercises history that hospital ships have participated. Ark Peace and Mercy are scheduled to continue holding medical subject matter expert exchanges while in Pearl Harbor as well as simulated disaster relief operation at sea.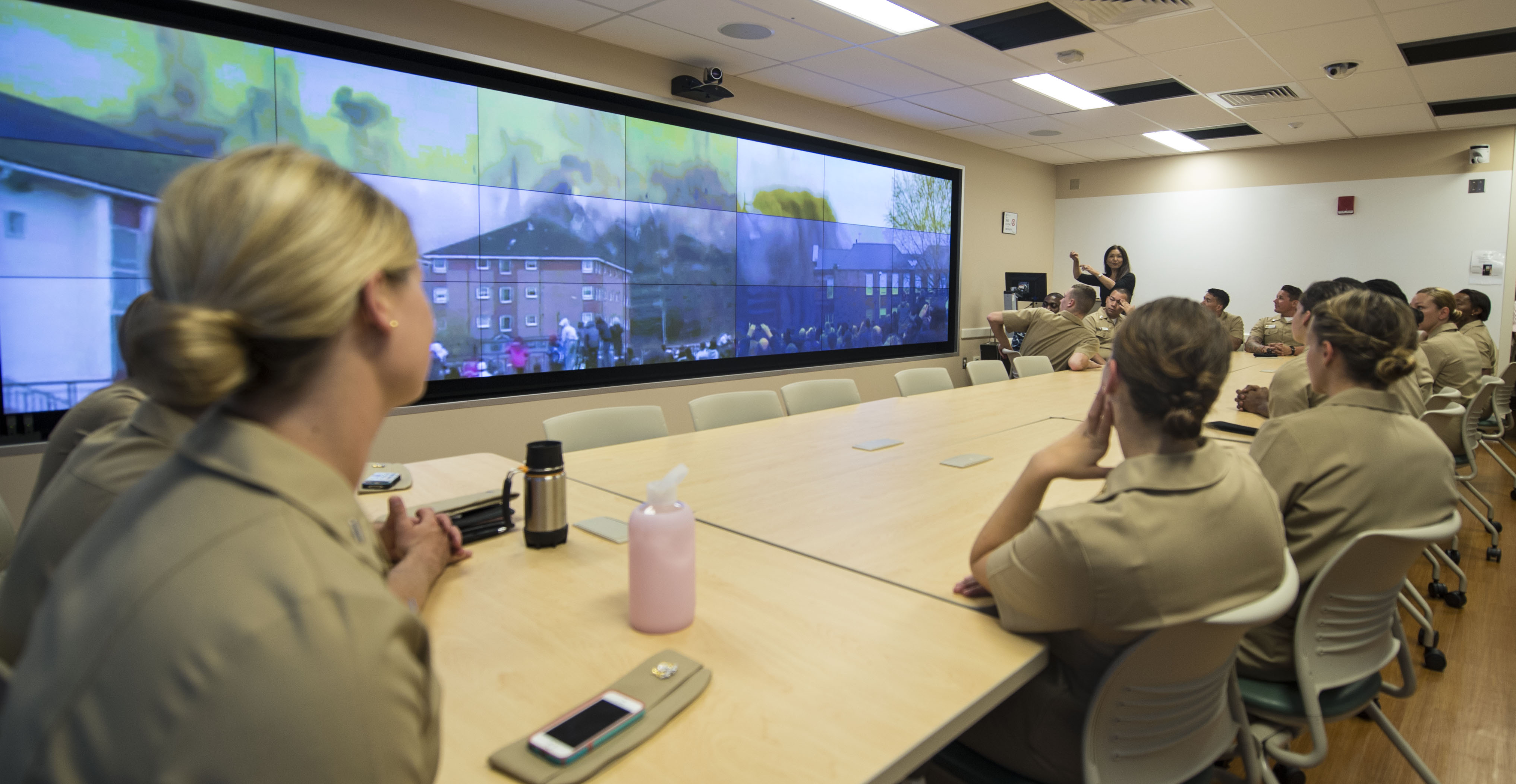 Twenty-two nations, more than 40 ships and submarines, more than 200 aircraft and 25,000 personnel are participating in RIMPAC exercise from June 26 to Aug. 1, in and around the Hawaiian Islands.