2023 UHM Nursing Pledging Ceremony Marks a Profound Initiation for New Nursing Cohort
Written by: Merle Koury
The University of Hawaii at Manoa's, Nancy Atmospera-Walch School of Nursing welcomed its incoming batch of nursing students with a notable Pledging Ceremony on Thursday, August 17, 2023, at 4:30 PM. This solemn event took place on the picturesque University of Hawaii at Manoa campus, where the air was brimming with a sense of anticipation and determination.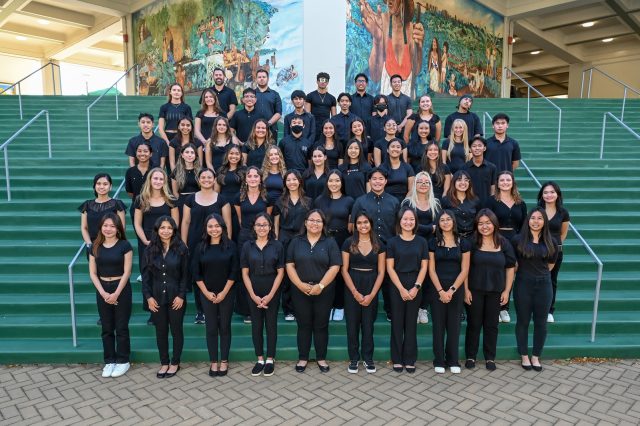 The ceremony commenced with a warm Aloha, setting the tone for the evening. The keynote address was delivered by Melveen JL Camba, MSN, a distinguished graduate of UH Mānoa, who shared inspiring insights and wisdom with the newly initiated students.
An afternoon highlight was the engaged participation of the Student Nurses' Association (SNA) Volunteers. These dedicated individuals played a crucial role in ensuring the event's smooth flow, offering assistance to the attendees. Their commitment and nursing passion exemplified the community's camaraderie and support.
The Pledging Ceremony not only marked the official initiation of the new nursing cohort but also served as a moment of reflection and commitment. As the event unfolded, the students embarked on their journey with a renewed sense of purpose and determination. This event not only celebrated their entry into the world of nursing but also highlighted the unwavering support that the nursing community provides to its members.

For more details about the Pledging Ceremony or upcoming events, please visit the Nancy Atmospera-Walch School of Nursing official website or contact the Office of Student Services at nursing@hawaii.edu or (808) 956-8939.