Alumni Chapter Supports Nursing Student Ambassador Program
For the past 3 years, the UH Manoa Nursing Alumni Association has supported and actively participated in the development of the undergraduate nursing Student Ambassador leadership program coordinated by the Office of the Dean. Every fall, undergraduate nursing students apply for student ambassador positions and are selected based on an application and interview. Student Ambassador Leaders previously served the school for one-year as a Student Ambassador. SA Leaders provide training and mentorship to new Student Ambassadors, and participate in professional development workshops and trainings.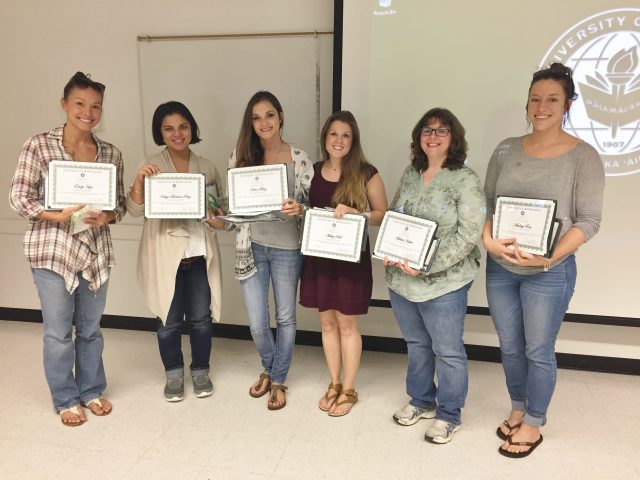 Student Ambassadors are school representatives and engage with administration, VIP guests, faculty/staff, alumni and other community partners at school and alumni events. Aligned with the school's strategic plan, Student Ambassadors interact with alumni nurses and participate in valuable professional development workshops and trainings.
This fall, the UH Manoa Nursing Alumni Association thanks the following students who participated in the program and worked closely with the alumni chapter.
Student Ambassador Leaders (Fall 2015, Spring 2016 and Fall 2016)
Ashley Bell
Dina Benz
Kristye Barbosa Perez
Emily Vega
Student Ambassadors (Fall 2015 and Spring 2016)
Michele Kather
Audrey Ross
For more information about the Student Ambassador Program, contact Desiree Uyeda at dlyamamo@hawaii.edu or (808) 956-2904.