The UH Manoa Nursing Alumni Association (UHMNAA) is an independent LLC organization that strives to connect UH Manoa Nursing alumni, foster networking, and to support UHM Nursing. Established in 2012, the UHMNAA is an alumni chapter organization of the University of Hawaii Alumni Association, a 501(c)3 nonprofit organization.
Membership
Visit the UH Alumni Association to sign up or renew your membership. See UHAA's website for membership levels and benefits.
Individual 1-year Membership: $50
Recent Alumni 50% Discount (graduated in the past 5-years): $25
Endowed Scholarship
In 2014, UHMNAA established an endowed scholarship fund and hosts an annual fundraising dinner where proceeds are used to increase the endowment and provide scholarships to students. In 2016, the School celebrated 60 years of BS Nursing and hosted the Sensational 60th Nursing Anniversary Celebration Gala on June 16, 2016. The event raised $161,000 for student scholarships and launched the UHM Nursing Hall of Fame inducting 6 outstanding alumni. Proceeds from the Sensational 60th Gala were added to the UHMNAA endowment. UHMNAA continues this tradition by inducting alumni into the UHM Nursing Hall of Fame. In 2018, UHMNAA launched the Outstanding Young Alumni award to recognize the contributions of recent alumni. UHMNAA is proud to provide annual scholarships to undergraduate and graduate nursing students.
2017 – 2018 Board of Directors
President
Lydia Kumasaka
MS '91, BS, APRN
The Queen's Medical Center
Past President
Lori Kaneshige
MS '96, BS '91, ASN '89, RN
Kapiolani Medical Center for Women & Children
Vice President
Darlene Nakayama
MS '88, BS '81, RN, CRRN, CCHO, LNHA
Palolo Chinese Home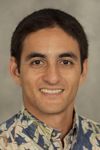 Treasurer
Gary Glauberman
MS '11, BA '04, RN, PHNA-BC
UH Manoa Nursing
Secretary
Kameron Noyama
BS '14, RN
Kapiolani Medical Center for Women & Children
Director At Large
COL Takako Lei Barrell
MSS, MS, BS '93, AS '92, RN
U.S. Army 18th Medical Command
Director At Large
Michele Lani Bray
MS '11, RN, PHNA
UH Manoa Nursing
Director At Large
Joan Kanemori
DNP '16, MBA, RN-BC
Kapiolani Medical Center for Women & Children
Director At Large
Christine Loui
MSN ʻ11, ACNS-BC, APRN-Rx
Sutter Health Kahi Mohala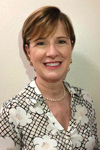 Director at Large
Genia Parlet
BS ʻ91, RN
Kaiser Permanente
Director At Large
LTC Janell Pulido
MSN '11, APRN, ACNS-BC, RN-BC
Tripler Army Medical Center
Director at Large
Perry Tsuruoka
BS '14, RN
Straub Medical Center
Lydia Kumasaka, MS '91, APRN
President
UH Manoa Nursing Alumni Association
Phone: (808) 956-2904
Email: nursalum@hawaii.edu
UH Manoa Nursing Alumni Association
2528 McCarthy Mall, Webster Hall 402
Honolulu, HI 96822