For RNs who have a Bachelor's or Higher Degree
The Family Nurse Practitioner (FNP) program is a full time, cohort model designed to be completed in 3 years (8 semesters). A total of 77 credits are required to complete the program. The FNP program prepares nurses to meet the primary care needs of individuals and families across the life-span. Family nurse practitioners provide comprehensive primary care services to patients of all ages within the context of family and community.
Special emphasis is placed on the delivery of care to vulnerable populations in an evolving healthcare delivery system. The program consists of core advanced practice registered nurse courses with specialty courses in family health. The specialty track offers 765 supervised clinical hours. Students are prepared to take the national certification exam in the FNP specialty area in the last semester of the program.
The AACN Essentials of Doctoral Education for Advanced Nursing Practice (AACN, 2006), NONPF Nurse Practitioner Core Competencies Content (NONPF, 2017) and the AACN Common Advanced Practice Registered Nurse Doctoral-Level Competencies (AACN, 2017) are integrated throughout the program. Planning is underway to transition the curriculum to address the 2021 AACN The Essentials: Core Competencies for Professional Nursing Education.
The DNP curriculum includes 315 supervised hours for completion of the DNP project. The supervised clinical hours with the DNP project hours complete the 1,000 supervised hours required to obtain the DNP degree.
Nursing Licensure and State Authorization
Once the student has completed the Adult-Gerontology Primary Care Nurse Practitioner or Family Nurse Practitioner DNP degree and successfully obtained national certification in their respective field, the Hawaii Board of Nursing determines the applicant's eligibility to obtain an APRN state license, which will allow the licensee to function as an APRN in the State of Hawaii. UH Manoa Nancy Atmospera-Walch School of Nursing is unable to confirm that the Nursing program meets the professional licensure requirements outside of the State of Hawaii and recommends the student contact the respective professional licensing board to determine the licensure requirements in the state in which the student will practice.
Curriculum
Note: Sequence of courses may change due to availability of courses. Enrollment in equivalent courses in other UH schools or offered by NEXus may be taken to ensure timely student progression. Students participate in a mandatory orientation during the first week of instruction each semester.
Year 1
24 credits
Fall
9 credits
NURS 613 Pathophysiology for Advanced Practice (3)
NURS 629 Pharmacology for Nurses in Advanced Practice (3)
NURS 662 Leadership, Role Identity, and Organizational/System Change (3)
Spring
9 credits
NURS 612 Advanced Assessment & Clinical Reasoning (2)
NURS 612L Advanced Assessment & Clinical Reasoning Lab (1)
NURS 616 Mental Health in Primary Care (3)
NURS 621 Acute and Episodic Care Management (3)
Summer
9 credits
NURS 640 Chronic Illness Management (3)
NURS 676 Primary Care I Seminar: Health Assessment (1)
NURS 676L Primary Care I Lab: Health Assessment (2)
NURS 695 Successful Aging: Physiologic (3)
Year 2
29 credits
Fall
10 credits
NURS 633 Child Health: Promotion and Maintenance (3)
NURS 677 Primary Care II Seminar: Management of the Adult (1)
NURS 677L Primary Care II Lab: Acute & Chronic Conditions (Adult) (2)
NURS 730 Principles of Evidence Based Practice for Advanced Nursing (3)
NURS 776 Doctor of Nursing Practice Project (1)
Spring
11 credits
NURS 635 Women's Health: Promotion and Maintenance (3)
NURS 678 Primary Care III Seminar – Special Populations (Peds, Gero, Women) (1)
NURS 678L Primary Care III Lab (intermediate level) Special Populations (3)
NURS 735 Effective Program Evaluation for Quality Improvement (3)


NURS 776 Doctor of Nursing Practice Project (1)

Summer
8 credits
NURS 615 Clinical Skills and Procedures for Advanced Practice Nursing (2)
NURS 678L Primary Care III Lab (intermediate level) Special Populations (3)
NURS 681 Diagnosis & Management of Complex Care Across the Lifespan) (2)
NURS 776 Doctor of Nursing Practice Project (1)
Year 3
21 credits
Fall
11 credits
NURS 678L Primary Care III Lab (intermediate level) Special Populations (3)
NURS 642 Healthcare Technology and Informatics (3)
NURS 607 Applied Biostatistics and Epidemiology for Nurses in Advanced Practice (3)


NURS 776 Doctor of Nursing Practice Project (2)

Spring
10 credits
NURS 679 Primary Care IV Seminar Primary Care Integration Across the Lifespan (2)
NURS 679L Primary Care IV Lab (advanced level) – Primary Care Integration Across the Lifespan (3)
NURS 740 Health Policy & Economics (3)


NURS 776 Doctor of Nursing Practice Project (2)
Total Number of Credits: 77 credits
Curriculum effective for DNP cohorts entering: Fall 2021
Current students refer to STAR for their individualized curriculum pathway.
Approved by committee: October 6, 2020
Page updated: August 27, 2021
How to Apply
Fall 2023 Applications Available: September 1, 2022
Deadline: March 5, 2023, 6:59 p.m. Hawaii Standard Time / 11:59 p.m. Eastern Standard Time
Application Information
The DNP Program uses a rolling admissions process. Applicants must submit fully completed applications containing all requirements for both the UHM Graduate Division and the DON to be reviewed for admission to the program. Incomplete applications will not be reviewed and cannot be re-submitted. Applicants can apply only once per annual admission cycle. Applicants must meet the requirements of both the UH Manoa Graduate Division and the DON for admission to the program.
Each applicant is evaluated on the merit of their individual application and placed into one of three categories: admit, alternate or deny. Notifications about decisions occur following review of the completed application by the admissions team.
We encourage applicants to apply beginning September 1 both in the NursingCAS system and the UHM Graduate Division. Please check NursingCAS and the UHM Graduate Division for a full listing of application requirements.
Two-Step Application Process
Application Requirements are found on the websites listed below.
Step 1 – Apply to UH Manoa Graduate Division
Fee: $100
Select "DNP in Nursing Practice" as the planned course of study
Step 2 – Apply to Nursing's Centralized Application Service
Fee: $75 (fee increase effective August 11, 2022)
Admission Requirements
Education
Baccalaureate degree in Nursing from an accredited college or university earned by July 15 of the program start year. Once enrolled in GEPN, a student may not apply as a new student to another graduate nursing degree program.
Grade Point Average (GPA)
Undergraduate GPA 3.0 or higher on a 4.0 scale.
Licensure
Current unrestricted RN license in the United States or evidence of passing the NCLEX-RN exam and have a current RN license in the state or jurisdiction of practice by the end of the first semester of the program.
English Language Proficiency
If an applicant's native language is not English or has not obtained a bachelor's or master's degree from an English speaking college, then the applicant must submit official Test of English as a Foreign Language (TOEFL) scores with a minimum score of 600/100 (paper/internet) and subtest scores of 25 for listening and 25 for speaking or Grad International English Language Testing System (IELTS) minimum score of 7.00.
Contact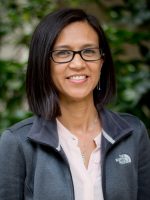 Aeza Hafalia, M.Ed
DNP Program Coordinator & NEXus Campus Staff Coordinator
---
Applicants, Prospective & Current Students
Contact for applicants and current students in the GEPN and DNP program and the NEXus Program.
Email and appointment scheduling:
Schedule an advising appointment
Nancy Atmospera-Walch School of Nursing
University of Hawaii at Manoa
2528 McCarthy Mall, Webster Hall 201
Honolulu, HI 96822
Ph: 808-956-0445
Fax: 808-956-5977
Email: gepn@hawaii.edu
Schedule an advising appointment
Nancy Atmospera-Walch School of Nursing
University of Hawaii at Manoa
2528 McCarthy Mall, Webster Hall 201
Honolulu, HI 96822
Ph: 808-956-8401
Fax: 808-956-5977
Email: dnpnurs@hawaii.edu