UHM Nursing to Honor 60 Alumni at the Sensational 60th Anniversary Gala
On June 16, 2016, the School will host the Sensation 60th Anniversary Gala at the Sheraton Waikiki and will honor 60 UH Manoa Nursing alumni for their leadership, excellence and innovation. UH Manoa Nursing Dean Mary G. Boland and event chairs Mary Ann Barnes from Kaiser Permanente Hawaii, Cindy Kamikawa from The Queen's Medical Center and Gail Lerch from Hawaii Pacific Health invite you to join us on this special occasion.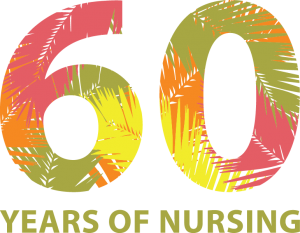 Sensational 60th Anniversary Gala
Thursday, June 16, 2016
5:30 – 9 p.m.
Sheraton Waikiki
2016 HALL OF FAME
Peggy L. Chinn, RN, PhD, FAAN
Sally T. Ishikawa, RN, NHA, BSN, MPH
Jillian Inouye, RN, PhD, FAAN
Connie Mitchell, MS, APRN, BC
RADM Kerry Paige Nesseler, MS, RN, FAAN
Mary Frances Oneha, PhD, APRN
OUTSTANDING ALUMNI
Richelle Asselstine

Nancy Atmospera-Walch

COL Takako Lei Barrell

Christa Braun-Inglis

Clementina Ceria-Ulep

Nicolle Chun

Denise Cohen

Sharon Contrades

Danielle Doo

Leina Duchai

Aileen A. Duran

Sharon L. Longe-Albers Espina

Gloria Fernandez

Dianne Fochtman

Joan Foley

Liane Fujita

Geila Fukumitsu

Julie Gamboa

Joseph Giovannoni

Paul Guillory

Jacqueline Haro

Margaret Hattori-Uchima

Emyline Hiraki

Jackie Hui

Nona Irvine

Glenda Kaalakea

Sandra Kakiuchi

Joan Kanemori

Lori R.Y. Kaneshige

Catherine Kawaihalau

Lisa Kelleher

Cyndi Kitkowski

Judy Kodama

Andrea Kubota

Bridget Lai

Larson P. Layugan

Clovita Ledward

Brigitte McKale

Andrew Moats

Brenda Mopas

Diane Nakagaki

Diane Pestolesi

Jadelyn Pontes

Joanne Potts

LTC Editha D. Ruiz

Lorraine Sakamoto

Sharon Shigemasa

Corinne Suzuka

Kathy Terada

Joyce Tokuhara

Audrey Torres

Janet K. Uyehara

Christina Wong

Nancy York
Steve Uyehara and Liz Chun will host an evening of fun with an amazing silent auction. The School invites you to consider purchasing a table and hosting a class reunion for yourself and your friends. Tables and tickets to the event are available until May 15, 2016 and can be purchased online at www.nursing.hawaii.edu/sensational60. For more information about the event, contact the Dean's Office at (808) 956-8522 or email nursgala@hawaii.edu.