Welcome to the New 2020-21 Academic Year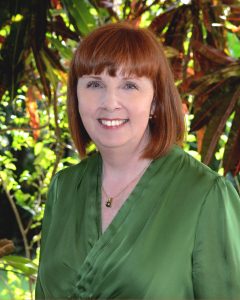 The rapid spread of SARS-coV-2 or COVID-19 is challenging the world – including the State of Hawaii. Earlier this year – mid-March to be specific – we saw our lives turn upside-down as we adjusted rapidly to a new normal. Our school considered the health and well-being of students, faculty, staff, and the larger community while dealing with factors beyond our control, including changes in our students' and faculty lives from higher work demands to increased home stressors – to continue educating our students.
UH Manoa Nursing has been a leader in online education for many years and quickly scaled up online learning. Our faculty are comfortable developing and delivering digital active learning strategies; our infrastructure for remote teaching and learning is robust; and our state-of-the-art simulation center pivoted to provide virtual and innovative clinical experiences at a distance. I am thankful for our faculty and staff expertise and support as we transitioned to the online format with such short notice.
By the end of June, we were proud that our state had the lowest rate of per capita COVID infections in the US. We had flattened the curve and looked forward to reconnecting with friend and family, at the beach, and at work. Once we reconnected socially, the virus reemerged and we are again taking a step back. As all our lives continue to change every day, I want to assure you that our school learned many lessons this spring and have adapted our approaches to learning for the COVID era.
Aloha,
Dean Mary G. Boland.